Blog & News
2011-10-06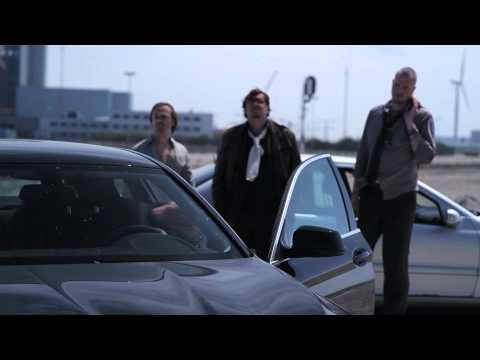 Check out our latest videoclip "Focus on Details", directed by Danny Maas. You might've noticed it already, especially if you read Dutch. We promoted the clip with our very own hoax about Dutch Band Book, a sticker collector's album which might get real.. But more about that later on. We hope you enjoy the clip!
Like the song? Be sure to download the single on iTunes! Including two brand new songs.
2011-09-30
Dat van dat Dutch Bandbook, dat was dus een hoax. Ja sorry, we hadden zelf ook niet verwacht dat iedereen er zo massaal in zou trappen. We verzonnen dit verhaal om onze geweldige videoclip, geregisseerd door Danny Maas, te promoten. Bekijk de clip en begrijp waarom!
We moesten wat, zonder budget. Daarom hebben we geput uit dingen die wij zelf kunnen naast muziek maken: gekke ideeën verzinnen, ontwerpen, schrijven en slim social media inzetten. Dit alles leidde tot deze licht uit de hand gelopen hoax. Toen onze site plat ging door een overload aan bezoek beseften we het: we hebben een monster gecreëerd…
Goed. Blijkbaar kunnen we een verhaal overtuigend vertellen. 3VOOR12, Kicking The Habit, 3FM, LiveXS, MusicfromNL en NLtracks pikten het allemaal snel op. Op Twitter werd volop getweet over #dbb11. Er waren zelfs al enthousiastelingen die bang waren dat hun kinderen zouden gaan ruziën om de Tim Knol plaatjes! Geniaal.
Conclusie: er is kennelijk veel behoefte aan een verzamelstickerboek voor (indie)bands!Misschien gaan we het dus echt doen, dat stickerboek. Wat we zeker gaan doen: jullie laten genieten van die te gekke videoclip en bij onze shows dan in ieder geval maar Novack-stickers weggeven. Dit gaan we bijvoorbeeld doen tijdens de acht shows in het kader van de 'Niet mainstream'-tour samen met Eins, Zwei Ochestra en Mr. Love and the Stallions.
Enne, we zullen nooit meer tegen jullie liegen. Het spijt ons…
Ter ere van de videoclip releasen we ook een nieuwe iTunes-single van Focus on Details, inclusief twee nieuwe tracks. Download 'm nu!
2011-09-27
In het diepste geheim zijn we bezig geweest met het maken van de eerste editie van 'The Great Dutch Bandbook'. Het is het eerste stickeralbum op de wereld waarmee je geen voetballers, maar Nederlandse indiebands kunt verzamelen. Plak al je favoriete artiesten zoals Blaudzun, Moss en Tim Knol in een prachtig overzicht en ruil dubbele stickers met vrienden. Het album is verkrijgbaar vanaf 30 september, lees er alles over op www.dutchbandbook.nl.
2011-07-14
Last Sunday Novack played live on 3FM national radio, including the assignment to write a text in one hour on a topic provided by a listener. The subject came from Emma, she'd pick up her mother from the hospital the next day. It was beautiful, challenging but most of all a lot of fun, resulting in a whole new Novack song that may be present on the next album;-)
And then we played our greatest hit, The Lost and Found: